Chess Club Wednesday, November 15 3:00-4:15 Library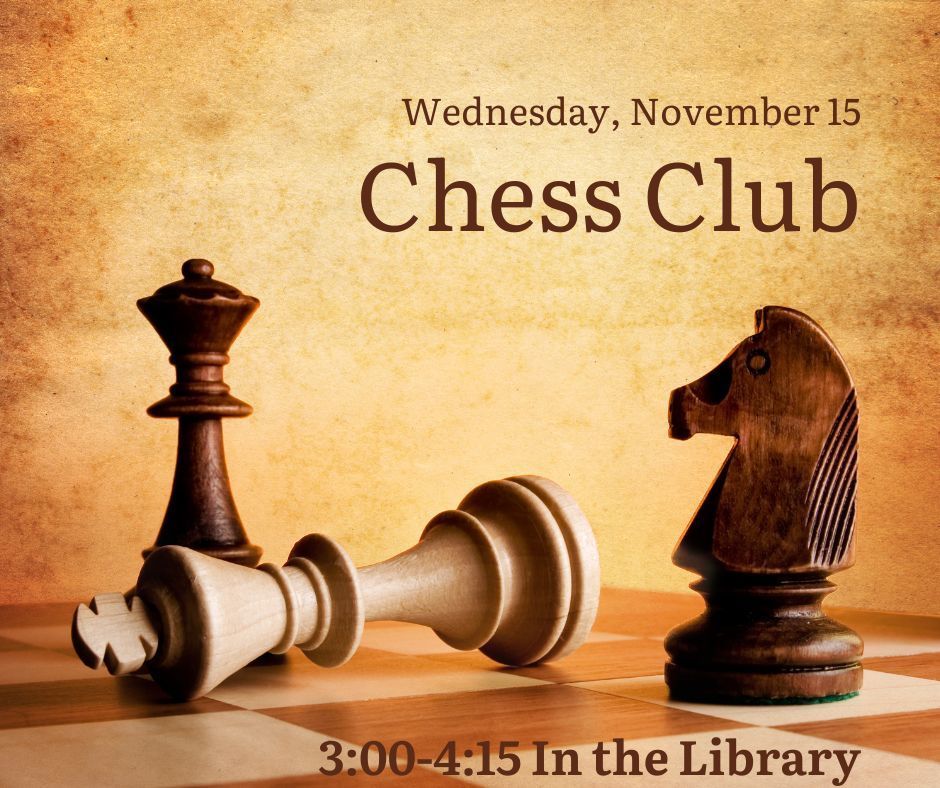 Mandatory Sports' Parent Meeting Wednesday, November 15 5:00 Auditorium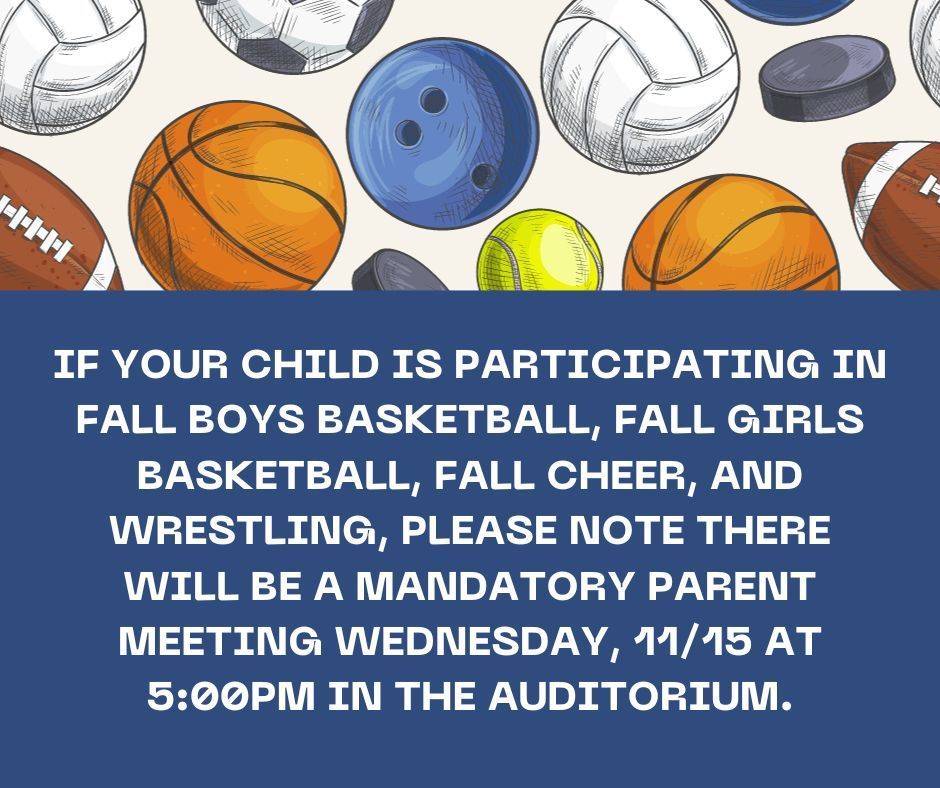 Social Media Night Wednesday, November 15 in the auditorium 6:00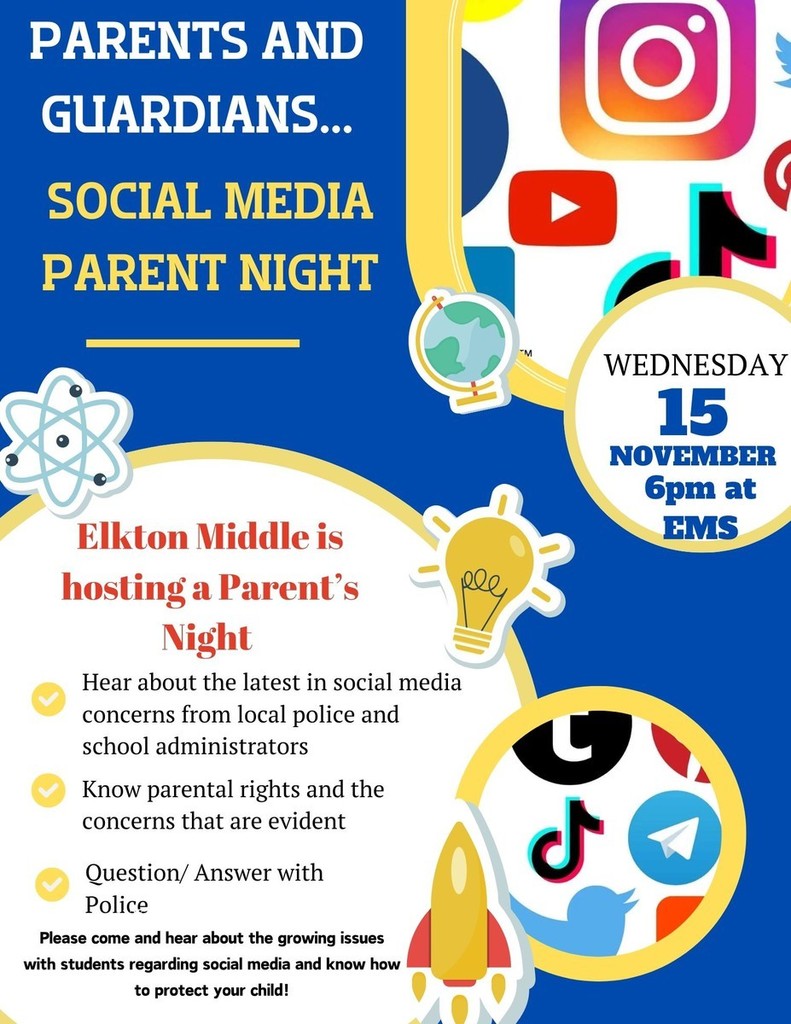 EMS PTO Announces Domino's Dough-Nation Day Fundraiser Day on the last Tuesday of every month. Eat pizza, use the coupon, & 20% of your order will be donated to our PTO.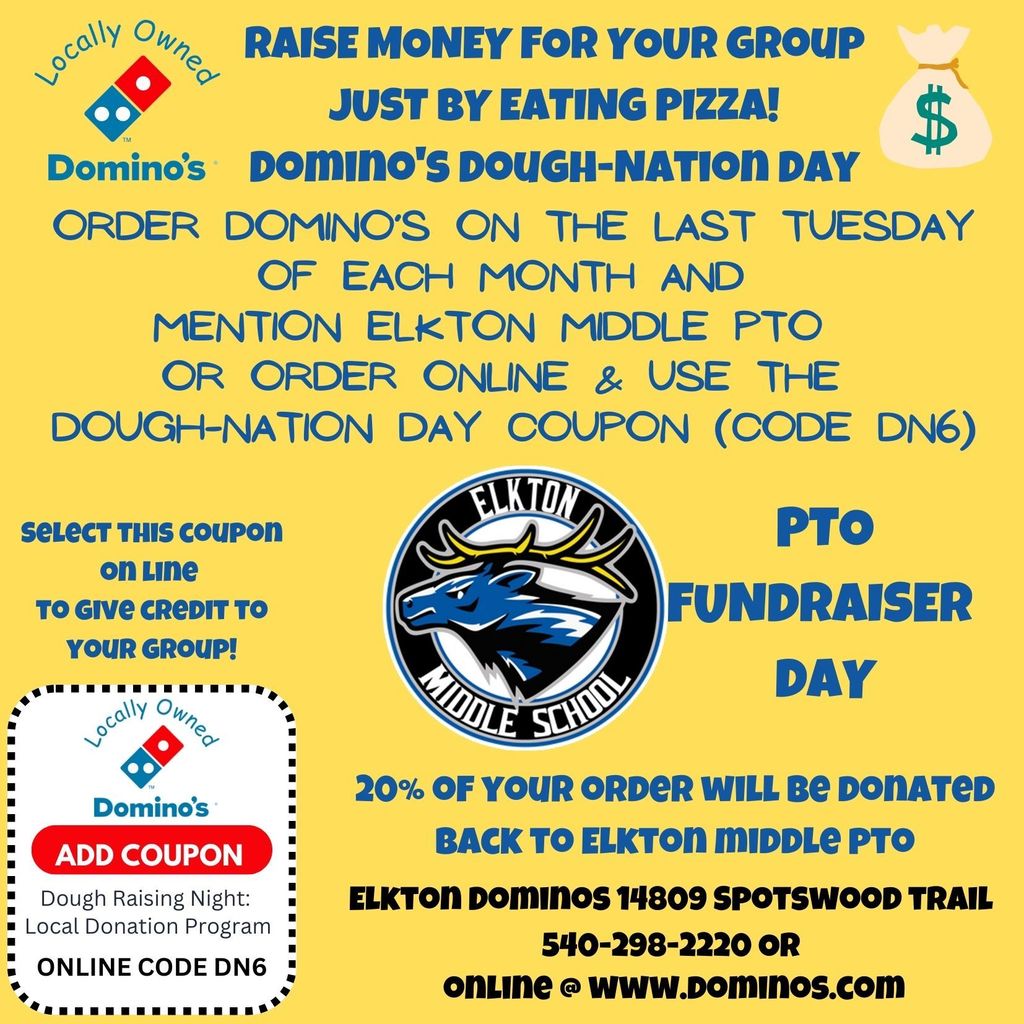 Parents: Mark Your Calendars to attend a night of information on social media and device safety for your child. We will have light refreshments for those in attendance. We hope to see you there!

In honor of Veteran's Day, we had 7 veterans spend the day with our students. They initially met with each grade level in the auditorium and then separated for smaller in depth sessions. We were privileged to have the following: Ashley Watson: Air Force & our 7th grade science teacher Ike Diehl: Marines & Air Force with the International Guard of Virginia Richard Jacobs: Navy Christine Morgan: Air Force & our theater arts and chorus teacher David Mitchell: Navy Patrick Miles: Navy Jonathan Tong: Marine Corp & Army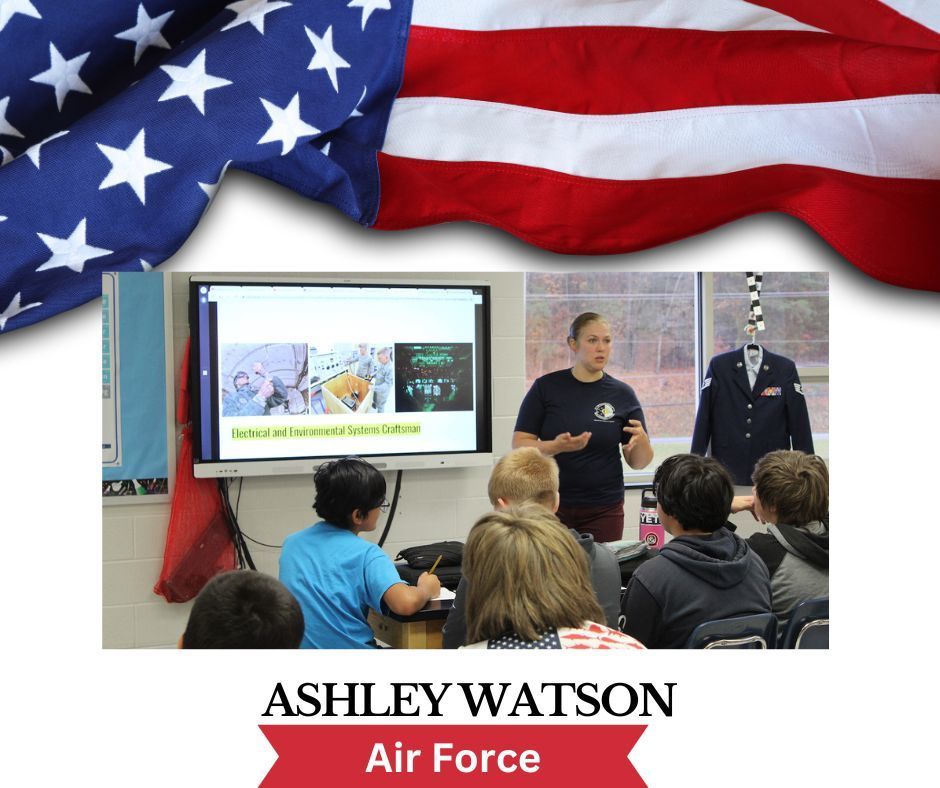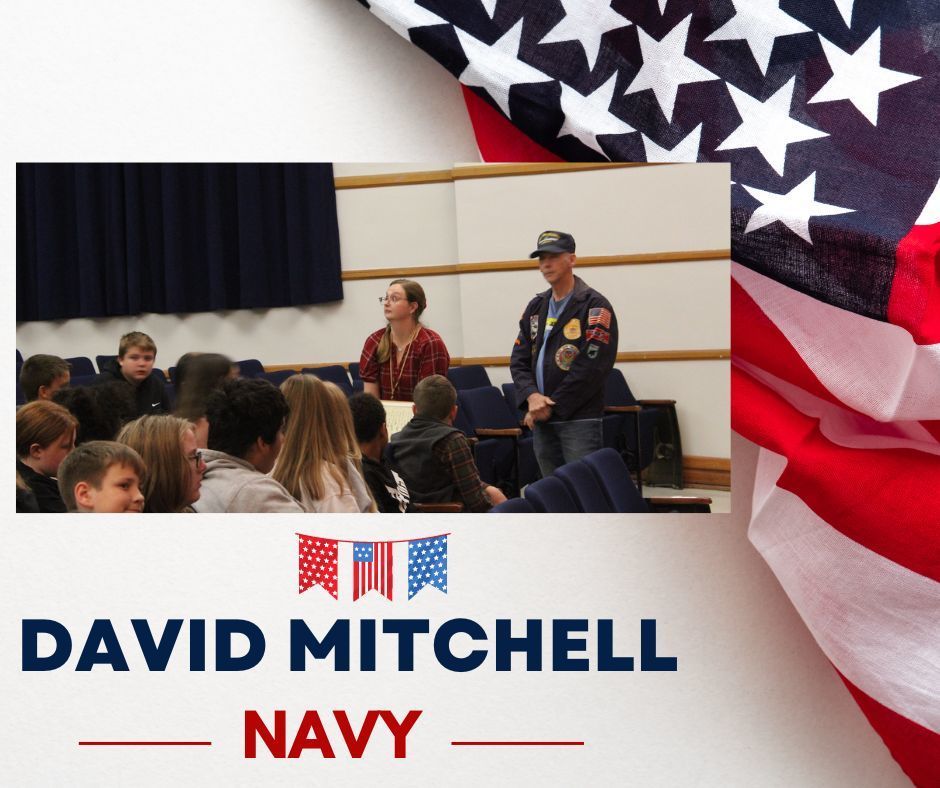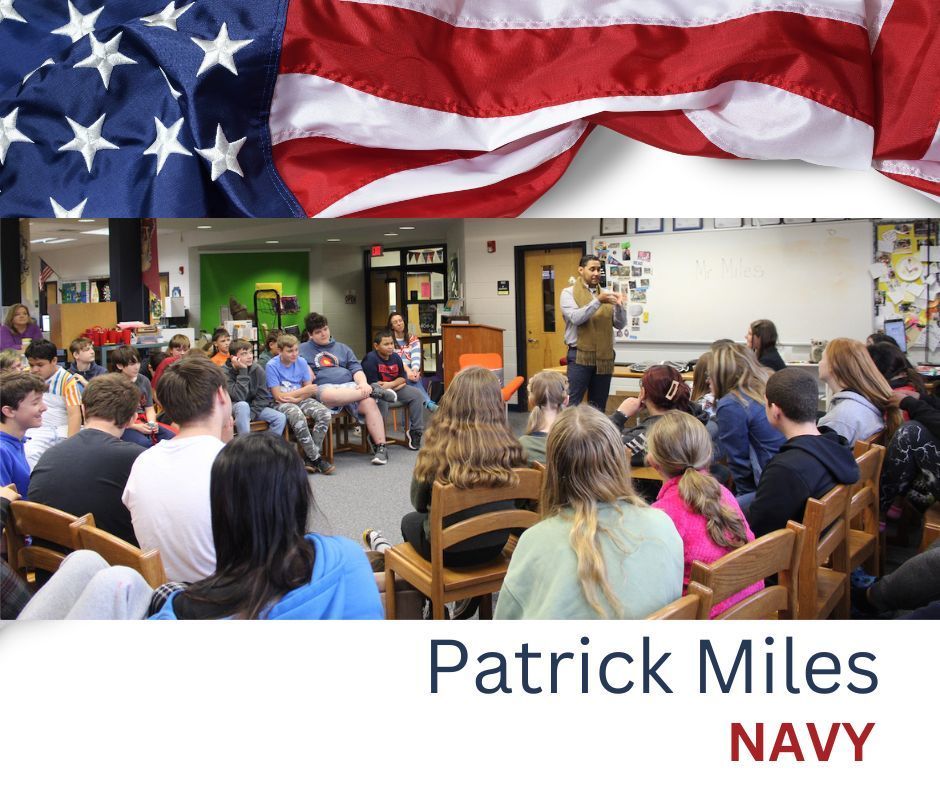 Parents, As you are aware, we shared the attendance policy at the beginning of the year and in the newsletter. As absences have increased, we wanted to share this again. Please review these expectations and be familiar with them for your child. EMS Attendance Expectations RCPS students are expected to come to school on time, attend consistently, and remain in school for the entirety of the school day. Failure to attend consistently may result in denial of participation in school related events, as well as disqualification from end of year academic recognitions, awards, and scholarships. (This is not intended to "punish" a student who experiences a significant health or family event during the school year. These situations will be addressed on an individual basis by the school's leadership team). If your child is absent from school for any reason, please email
emsattendance@rockingham.k12.va.us
. You can send doctor notes or any documentation for the absence to that email address. According to VDOE expectations, any student who misses 17 or more days of school during the year is considered chronically absent. If 25% or more of a school's students are chronically absent, it will count against that school's accreditation status. When the state calculates chronic absenteeism, it does not matter if a student's absences are excused or unexcused, or the result of a suspension. (Throughout this document, the number of absences references excused, unexcused, as well as suspensions.) After 3 consecutive absences, a doctor's note is required Up to 5 days will be allowed for pre-approved vacations. Please note this requires a written request to the school and this time still counts towards your student's total number of absences. After 10 total days absent (excused or unexcused), an attendance meeting will be required (AIP) During each semester: (excused and unexcused) If a student accumulates 7 absences: Students will receive a documented administrative warning and parents/guardians will be contacted. If a student accumulates 8 absences: Student will receive 1 calendar week of poor school standing (PSS) If a student accumulates 9 absences: Students will receive 2 calendar weeks of PSS. If a student accumulates 10 absences: Students will receive PSS for the remainder of the semester. (absences counting towards PSS will reset at the start of 2nd semester) Current RCPS attendance policy: (This policy and the high school expectations will coexist) An Attendance Improvement Plan(AIP) will be developed when there are 5 UV/UN absences or 15 absences of any type Continued absences after an Attendance Improvement Plan and an Interdisciplinary Team Meeting(ITM), involving the Department of Social Service, RCPS Truancy Officer, RCPS Sheriff's Department, and Harrisonburg Community Services Board, will be scheduled for the student and parents. Once a student accumulates 10 unverified or unexcused absences, RCPS could file a complaint with the Rockingham County Juvenile Domestic Relations Court seeking a CHINS petition. RCPS Definition of Poor School Standing A student placed on poor school standing may not attend or participate in any extracurricular activities (including field trips, all VHSL activities, and school dances, etc.) nor be on school property other than the regular school day. The student may not be permitted to participate in extracurricular activities that occur during the school day. Examples; field trips, pep rallies, field days, etc. The student will not be permitted to drive to school during that time.

Day of Service Forms are due by November 17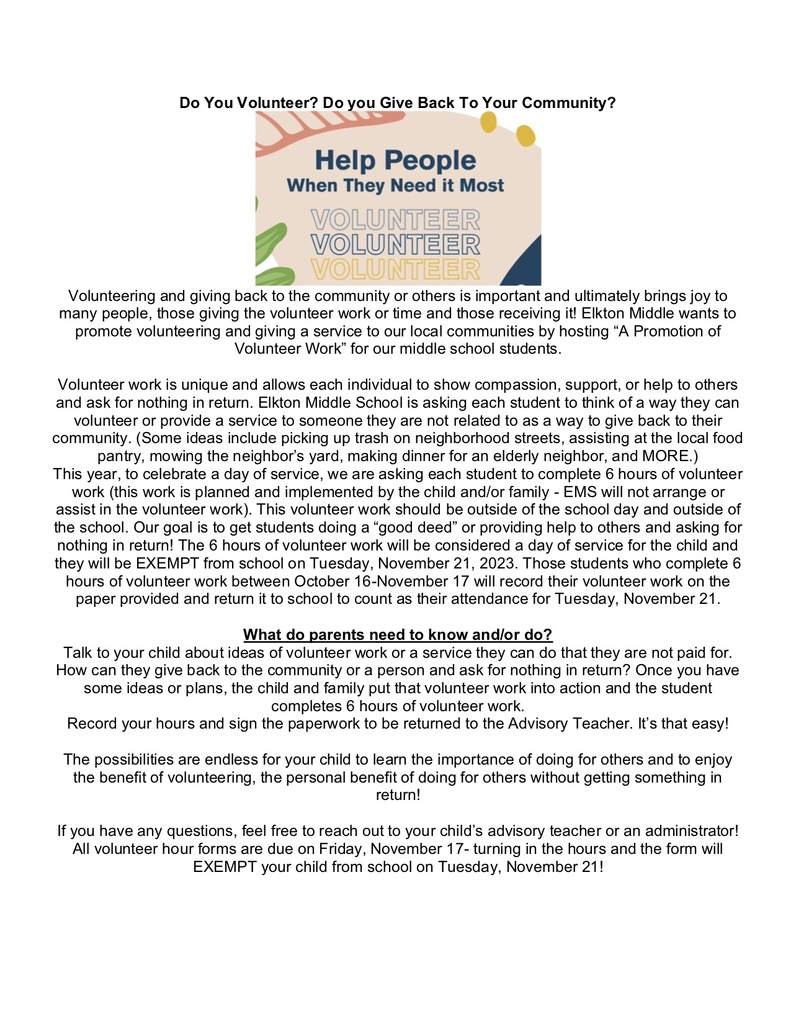 Thursday, October 19, wear sports team attire to support bullying prevention. We're all in this together!!

Congratulations to our FFA Forestry team! Chase Wilcher, Rain Morrow Leeja, and Cameron Hostetter worked hard and represented our school at the contest at Lake Arrowhead Park. The contest included tree identification, map reading, and calculating board feet. Well done, team!!

Follow up to cookie dough info: Pickup is Thursday 1-7pm at EMS. The cookie dough cannot go home on the buses. These items must be picked up at the school.

Volunteering and giving back to the community or others is important and ultimately brings joy to many people, those giving the volunteer work or time and those receiving it! Elkton Middle wants to promote volunteering and giving a service to our local communities by hosting "A Promotion of Volunteer Work" for our middle school students. Volunteer work is unique and allows each individual to show compassion, support, or help to others and ask for nothing in return. Elkton Middle School is asking each student to think of a way they can volunteer or provide a service to someone they are not related to as a way to give back to their community. (Some ideas include picking up trash on neighborhood streets, assisting at the local food pantry, mowing the neighbor's yard, making dinner for an elderly neighbor, and MORE.) This year, to celebrate a day of service, we are asking each student to complete 6 hours of volunteer work (this work is planned and implemented by the child and/or family - EMS will not arrange or assist in the volunteer work). This volunteer work should be outside of the school day and outside of the school. Our goal is to get students doing a "good deed" or providing help to others and asking for nothing in return! The 6 hours of volunteer work will be considered a day of service for the child and they will be EXEMPT from school on Tuesday, November 21, 2023. Those students who complete 6 hours of volunteer work between October 16-November 17 will record their volunteer work on the paper provided and return it to school to count as their attendance for Tuesday, November 21. What do parents need to know and/or do? Talk to your child about ideas of volunteer work or a service they can do that they are not paid for. How can they give back to the community or a person and ask for nothing in return? Once you have some ideas or plans, the child and family put that volunteer work into action and the student completes 6 hours of volunteer work. Record your hours and sign the paperwork to be returned to the Advisory Teacher. It's that easy! The possibilities are endless for your child to learn the importance of doing for others and to enjoy the benefit of volunteering, the personal benefit of doing for others without getting something in return! If you have any questions, feel free to reach out to your child's advisory teacher or an administrator! All volunteer hour forms are due on Friday, November 17- turning in the hours and the form will EXEMPT your child from school on Tuesday, November 21!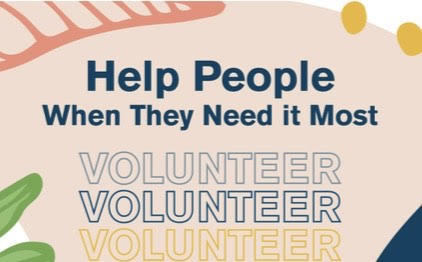 October 13 is Breast Cancer Awareness Day and we wore PINK to support Susan Leary Davis. Great job, Elks!!!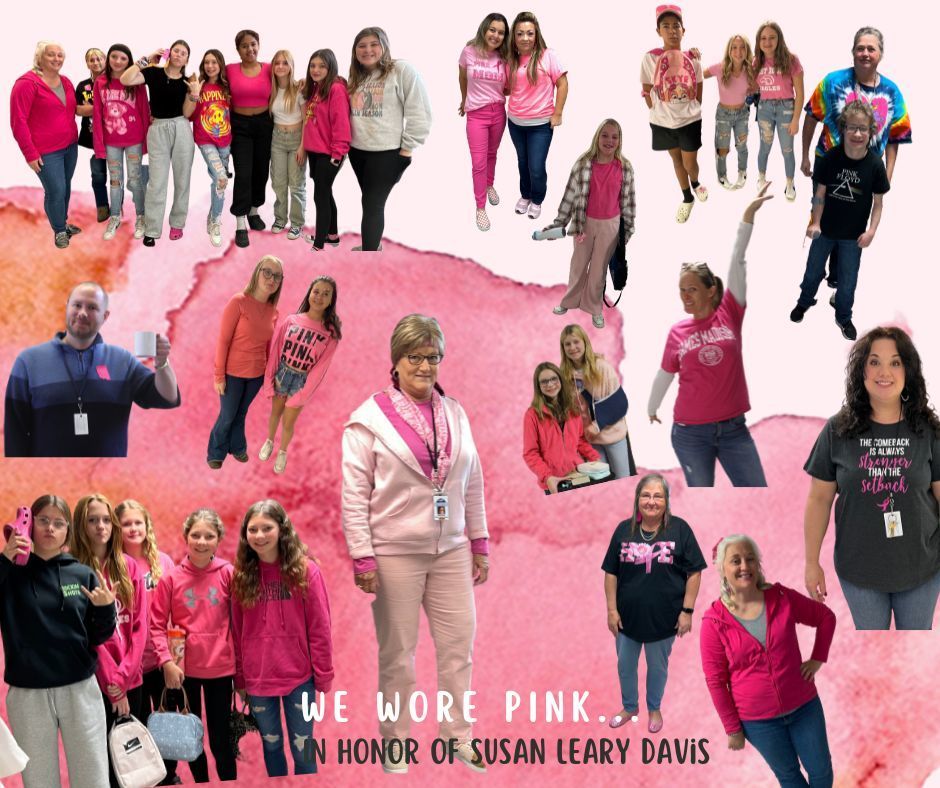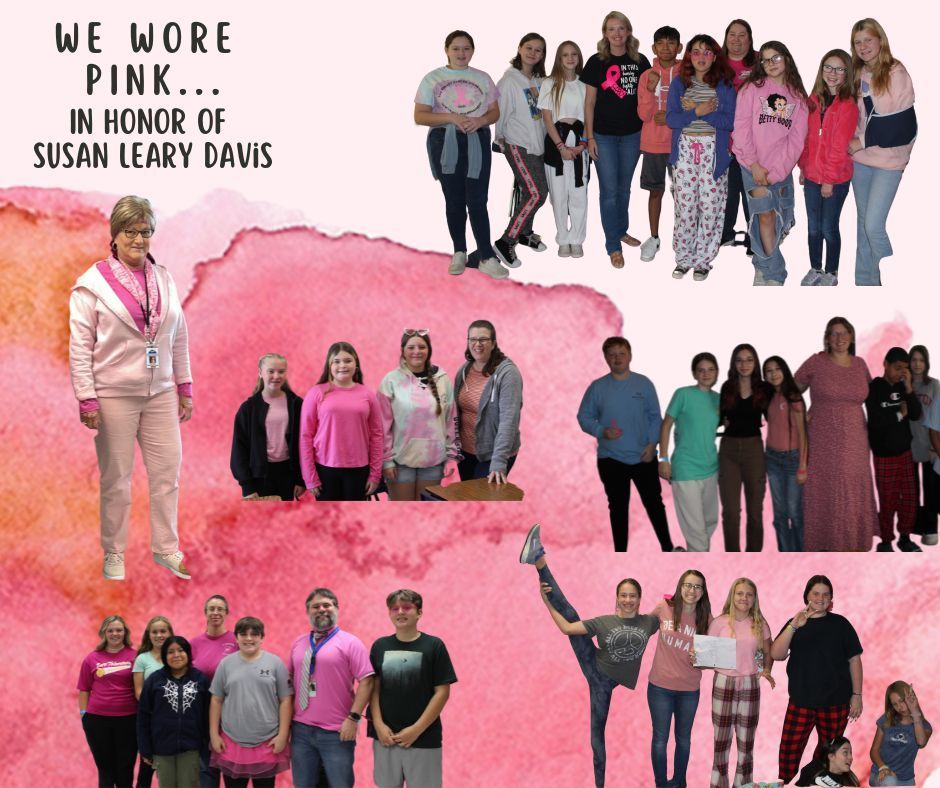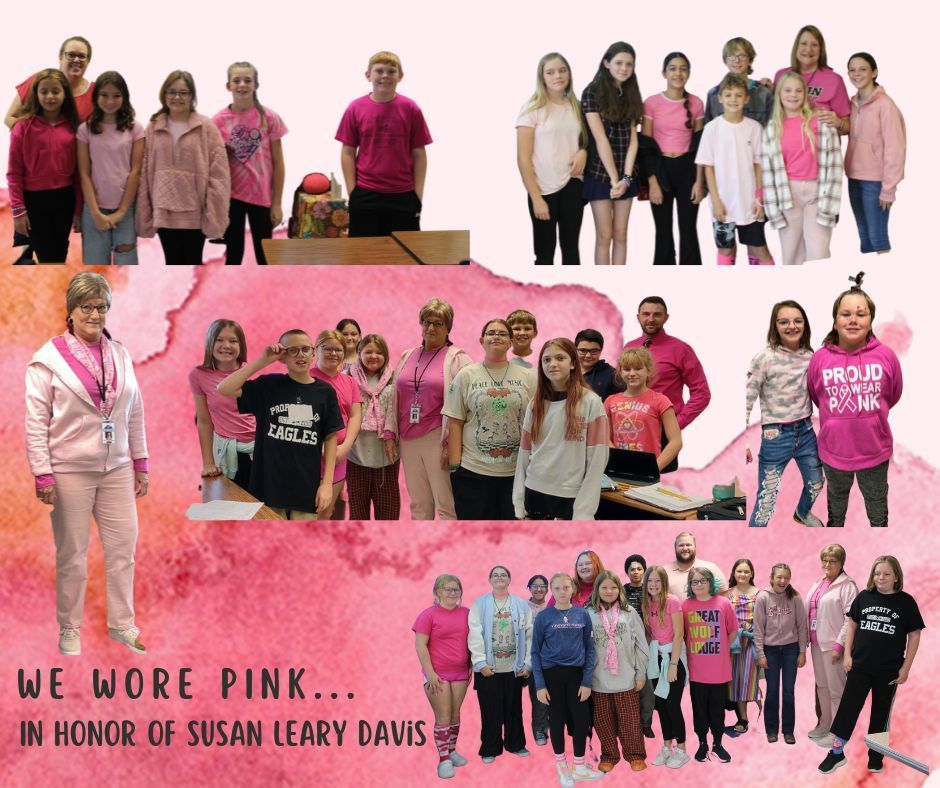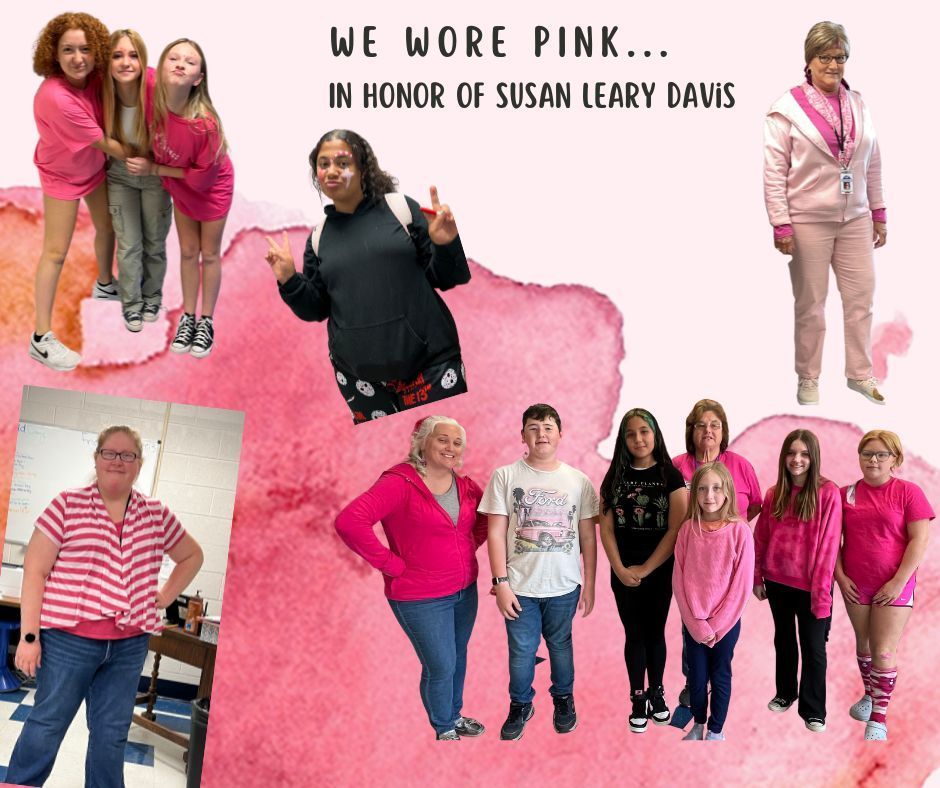 The EMS cross-country team finished strong at the District Championship. Peter Nickel finished second place overall out of nearly 200 runners. The top 5 finishers for the EMS Boys were Peter Nickel, Owen Rimel, Sebastian Robles, Rory Lawson, and Jaden Cardin. The top 5 finishers for the EMS Girls were Everly Good, Merideth Goodrich, Rayah Franklin, and Olivia McKeaver. Many runners set personal records this season and Coach Rogers and Coach Kitta are proud of everyone!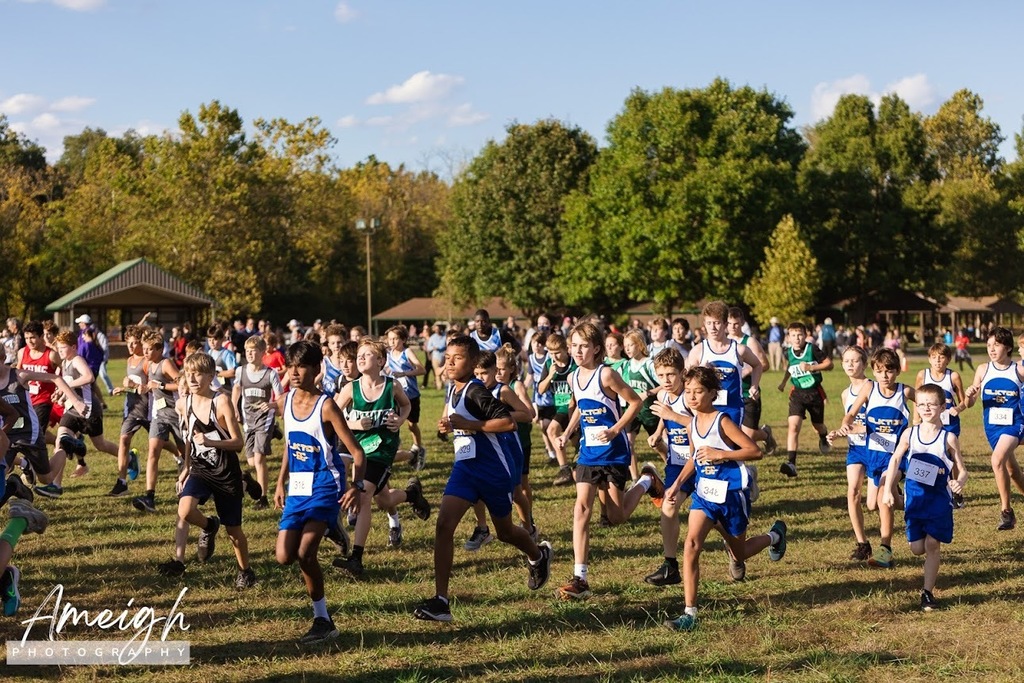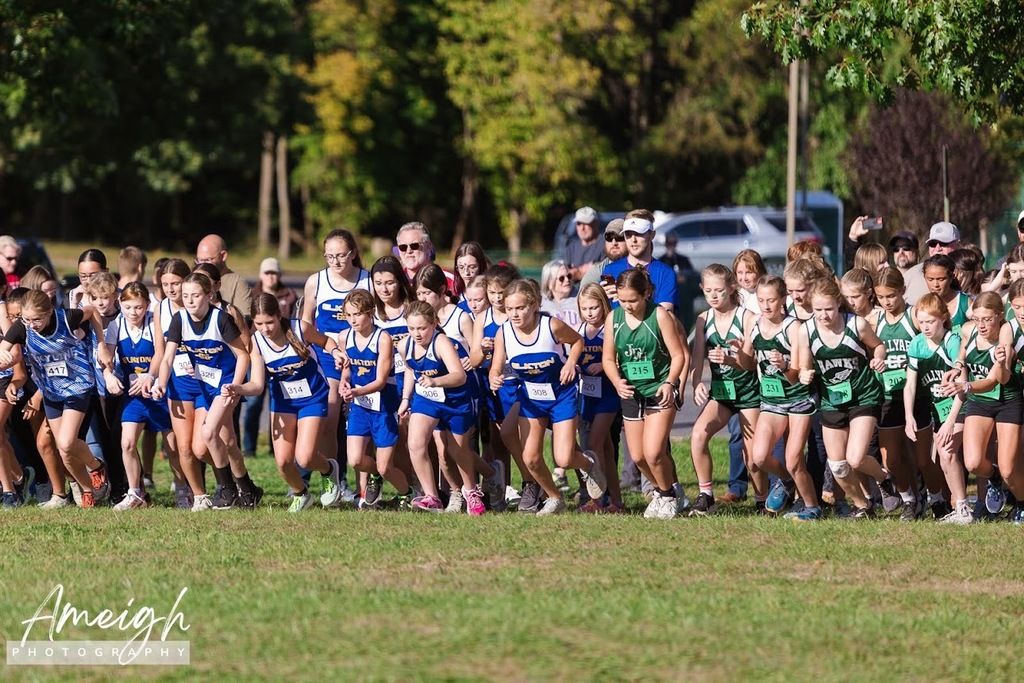 The October PTO meeting will be held on Monday, October 9th at 6:30pm! Because students do not have school on Monday, this meeting will be only VIRTUAL. Below is the link to the meeting. Video call link:
https://meet.google.com/xyi-pwui-ntg



Thursday, 9/21 is Hispanic Heritage Day at EMS! Where a shirt...bring a flag...anything to represent your culture or your support of the Hispanic culture. We are ALL together!!! Friday, 9/22, there is NO SCHOOL for students!!

Any 8th graders interested in playing baseball for East Rock this spring, offseason workouts will begin today. Lifting will happen from 3:15-4:15, and baseball activities will happen at the field from 4:15-5:30. You must have a physical on file at East Rock to be able to participate